It's a pleasure to announce the launch  of Dogo Vegan Footwear at Lord's! 
DOGO TIMELESS DESIGNS
CHALLENGE FAST FASHION.
To tell the truth, nature can't keep up with fashion. Popular products are fast-changing. Designs are seen as old when used three or five times. A devaluation in the fashion industry is in question to speed up consumption. Consumption-oriented engagement harms not only nature but also our perspective and lifestyle. DOGO stands against fast fashion. Dogo creates timeless products with a sustainable design motto. We are certain that you will use them in high spirits even after years. We produce, inspired by this motto.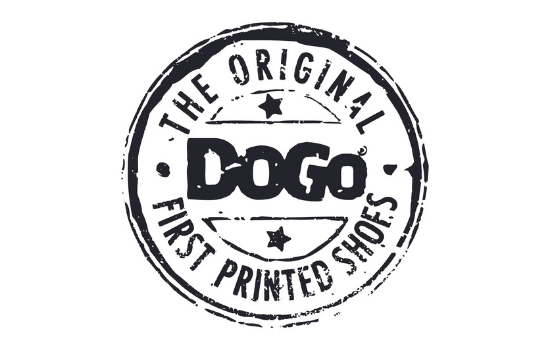 Dogo STANDS FOR SUSTAINABILITY
IN SOCIAL LIFE
Considering environmental impacts and calculating our carbon footprint are not enough for a sustainable world. We also make efforts to ensure social sustainability. Our goal is to raise social awareness in the social responsibility projects we run as well as the events, seminars, and conferences we attend.
Gogo organized 3 workshops with Turkey's National Down Syndrome Association, which started in 2017 and lasted for 3 years, with the motto "What matters is not what you draw, but what you dream". The designs of kids with Down Syndrome were offered for sale in the local and international DOGO stores along with dogostore.com to support the association. The goal of our project was to raise awareness about individuals with Down syndrome as well as to show what individuals with Down syndrome can achieve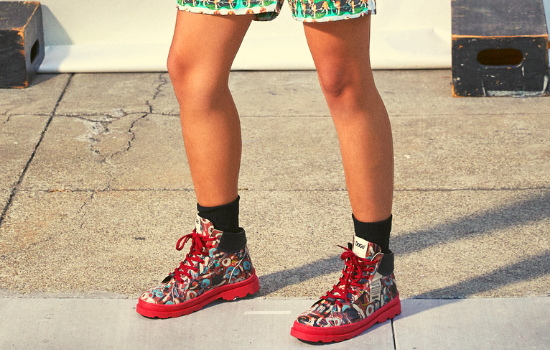 Dogo's sustainable approach to the fashion industry and social life reveals itself in our collaborations. We participated in Mode Brut, which embraces a sustainable fashion approach in our DOGO x Creativity Explored collaboration - supported by Gucci ChangeMakers. The designs of 14 artists with developmental disabilities appeared on our shoes. The most significant points for us that: (I) Giving a chance to individuals with disabilities to have a part in the fashion industry with their creativity. (II) Each design is produced with a sustainable fashion approach.
SUSTAINABLE PRODUCTION
Dogo has been using vegan leather from our very first day. We improve the materials we use - inspired by the advancing faux leather fabric technologies during the product design and development.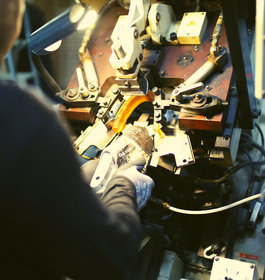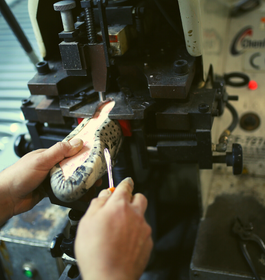 Dogo produces antibacterial & recyclable shoes and bags made of durable paper in our Paperworks collection - one of our sustainable designs. We create new eco-friendly designs in our Paperworks collection through which we bring a novel perspective to the everyday understanding of shoes and bags.
Since the very first day, DOGO's choice has always been vegan leather as the world's first brand to produce printed shoes. It is a crystal-clear fact that the use of animal leather is an environmentally damaging practice. Textiles exploiting animal skin have been and are typical products of an unsustainable industry.
The "Sustainable Apparel Materials" report shows that the annual global impact of animal leather is approximately 130 MT Co2e. This is the same amount of harmful emissions as 30 million passenger vehicles per year, increasing every year.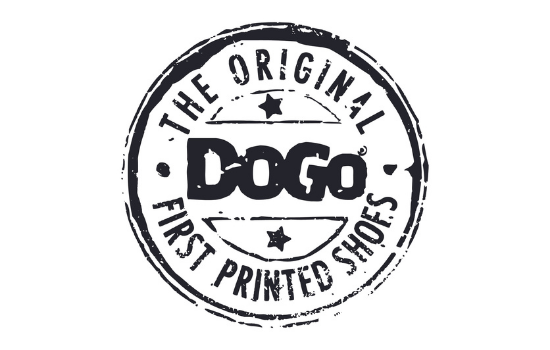 FAIR LIVING CONDITIONS
FOR EVERY LIVING BEING
Vegan leather works for a much better future than animal leather when it comes to ethical and environmental concerns. Vegan leather is made from non-animal sources. So, no harm is done to animals, or they are forced to live in unethical conditions. Through its eco-friendly alternatives in steady progress, vegan textile is an industry in constant development.
Dogo is aware of the harm done to our world when animal leather is used as a source for clothing. We have never wanted to be a part of it. The tanning process is the very result of the use of animal leather. The chemicals such as hydrogen, sulfur, ammonia, and chromium used for tanning harm the soil, increasing the risk of having these chemical contaminants in water. Then, choosing faux leather not only saves water, reduces chemical consumption, and manages waste but also leads to a great positive step in ecological footprints. We embroider our designs with faux leather in DOGO. So, we protect the most precious resources of our planet - soil and water.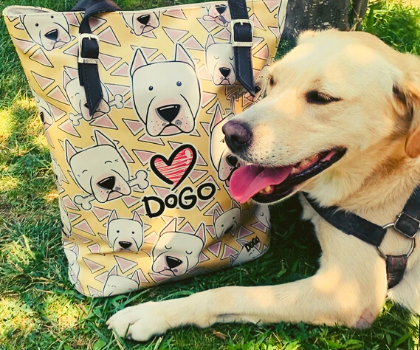 CHOOSING VEGAN LEATHER INSTEAD OF
ANIMAL LEATHER MEANS,
Dogo  does no harm to animals - above all.
Dogo reduce the amount of hazardous chemicals released into the environment during the transformation of raw animal hide into leather.
Dogo has no part in the deforestation for the animal industry and the wasted amount of water and the nitrogen amount released in the Earth's ecosystem.
Dogo choose eco-friendly materials to protect our soil and prevent toxic waste from mixing with water.
---